Happy New Year - Plans for 2014
Last Modified: May 2 2017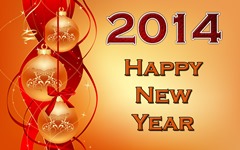 A Happy New Year to all readers of my Blog. I hope 2013 was a good year for you and that 2014 will be prosperous for you and yours.
Here on the Wet Coast, one of my New Year's resolutions has been to be more regular in my blogging activity, and I have already made some plans in that regard.
DNN Module Development
Back in 2012 I started a blog series on module development which I called "DotNetNuke Module Development 101". I had intended that series to extend to 20 or 30 posts , but I only managed to get 5 completed. As I am now in the middle of creating a Pluralsight Course on DNN Module Development, I intend to restart that blog series. I will probably redo some of the earlier blogs to bring them up to date.
It's a Knockout
I intend to complete my series on the Knockout JavaScript Library. I have so far created 7 blog posts and I probably have 3 or 4 more to complete.
Angular JS
Angular JS seems to be all the rage these days – it's the go-to library of choice for many developers who want to use an MVC/MVVM style of development. I plan to spend some time this Spring once I have completed my DNN Pluralsight course checking out Angular and seeing how it could be used in DNN Modules.
NoSQL Databases
I still have a strong interest in NoSQL databases – in particular in Graph databases like Neo4J, and I hope to continue writing posts in that area..
So that's my plan – there is plenty of material to allow me to create a post every week to 10 days. My goal is 50 entries in 2014.