Articles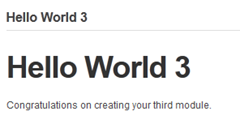 In our series on developing DotNetNuke Modules I have covered two ways to create a simple module - using DotNetNuke itself, and using WebMatrix. In this post I will show how Visual Studio can be used to create a similar Hello World module.
Before we do that lets take a more detailed look at the module control itself. As the examples in Hello World and Hello World 2 are similar, we will focus on the first example.
---

Well - its official - I am doing a fall speaking tour this October. A few months ago, when the schedule was announced, I found out that I would be speaking at DNN World in Orlando (Oct 10-12, 2012).
I will be presenting a session on Knockout.js.
It's a Knockout: MVVM Style Module Development
About the same time as I submitted sessions to DNN World I also submitted sessions to a couple of other conferences that are being held in the fall, and just over a week ago I heard that I was invited to speak at DevReach in Sofia, Bulgaria - the home of Telerik. DevReach is exactly a week before DNN World (Oct 4-5, 2012).
I will be presenting two sessions at DevReach and readers of this blog will not be surprised with the topics chosen.
It's a Knockout: MVVM Style Web Application Development (similar to my session at DNN World)
Look Mom NoSQL: An Intro to NoSQL databases for Web Developers
In combination with these conferences I will be spending a few days in England visiting my Mum and sister, and I am speaking with a few UK User Groups to see if I can line up one or two User Group meetings while I am there.
---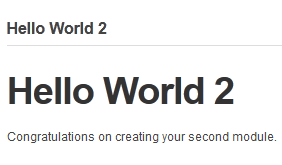 In part 3 of this series on DotNetNuke Module Development we created our first module "Hello World". In this blog I will describe a second way that you can create modules.
The next method we will use is to create the same User Control (ascx file) in a simple IDE like WebMatrix. WebMatrix is a free download from Microsoft, so is an excellent choice for novice or hobby developers who are just starting out on DotNetNuke development.
---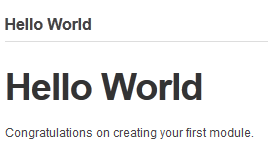 Back in April I started a series of blog posts on DotNetNuke Module Development. So far we haven't actually done any development, so in this blog post we will create our first module, and in the long-held tradition of software development - lets call it Hello World.
In part 2 of this series I mentioned that the only thing required by a module was that it needed to implement the IModuleControl interface...
---
So its that time of the year again. Its 32 C outside here in Canada, so it must be time for the new English Premier League season to start. This year I feel bold enough to make predictions so here goes. My top eight this year are as follows
In my opinion last year Manchester United were actually lucky to keep it close right up to the last game, and while they have been strengthened by the addition of Robin Van Persie, I can't see them beating City this year so I am predicting that Manchester City will repeat - but it will be close again.
---
In a number of articles last fall I discussed NoSQL Databases in general and showed how RavenDB – a .NET NoSQL Database - could be used as the Data Store for an ASP.NET MVC Application.

In this article, I will demonstrate how RavenDB can be used as the Data Store for a DotNetNuke Module.

First lets assume I have created a Web Application Project for my DotNetNuke Module. My Module, surprise, surprise, is going to be a Tasks or To-do List module.
---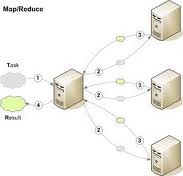 In the fall of 2011 I started a series of blog posts on NoSQL databases. Since then I have developed a conference session on the topic which I presented at DevTeach 2012 in Vancouver in May. In developing the talk I spent a good deal of time trying to understand the concept of Map/Reduce, as it can be a challenging topic.
As described earlier in this series, NoSQL databases can be partitioned across many systems (or servers). This gives rise to an interesting problem - how to query across these multiple servers. This problem was solved by the concept of Map/Reduce algorithms. Map/Reduce is a multi step querying process, which takes a big task and breaks it down into multiple smaller tasks, and as with many of the NoSQL innovations it was first developed at Google.
---
Welcome to my new blog.
Over the last few weeks I have been setting up my new "blog" site using DotNetNuke. My previous site used BlogEngine.NET – an excellent ASP.NET blogging platform. However, I have decided it is time to move to a new DotNetNuke based site.
---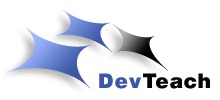 Last week I gave two presentations at DevTeach in Vancouver. I am now making the slide decks and demo files available.
---